Now that Black Friday Cyber Monday sales are over, what do you need to do as a store merchant? We've prepared a handy checklist of nine tasks to take care of in order to keep your store and operations tidy.
Analyze sales data and review inventory
The first thing to do after Black Friday sales is to analyze your sales data and review your store's inventory levels. This will allow you to see which items were most popular and which ones didn't sell as well, so you can make informed decisions about what to stock in the future.
How to review overall sales and inventory reports?
Gross Sales Hop - use this report to view sales on a daily basis.
Order Export Hop - use this report to view details on orders from your store, including discount codes used and fulfilment information.
Category Sales Report - use this automated report to review the performance of product sales by category.
Read: Metrics to monitor during peak sales season
Review your sales and marketing strategies
Now that execution is done, be sure to take the time to review your BFCM sales and marketing strategies. This will allow you to see what worked well and what didn't, and make any necessary adjustments moving forward. Based on your findings, you may wish to refine your pricing strategy, improving the website, or revamp your advertising efforts for future sales periods.
How to review the effectiveness of promotions and discounts on your sales?
Gross Sales Hop - use this automated report to pull daily sales data into a spreadsheet, where you can also see how much of the daily sales are discounted.
Coupon Code Performance - review how effective your coupon codes are at driving sales.
Review your finances to assess overall financial health
An important post-Black Friday task for merchants is to review your finances and assess your store's overall financial health. This will allow you to see how well your business performed during the holiday season, and identify any areas where you might need to make changes or improvements. These changes may include cutting costs, increasing prices, or finding new sources of revenue.
One important thing to look out for are orders paid under Buy Now Pay Later schemes, as these orders may affect your cash flow. Be sure to keep track of these orders and also the payout policies of the BNPL schemes you run on your store.
How to identify your sales by BNPL/credit payments?
Sales by Payment Method - use this automated report to review which payment methods are most used on your store.
Gross Sales Hop (filter by payment method) - use this automated report to pull daily sales data into a spreadsheet. You can filter the Hop by payment method so that it only shows sales using BNPL or credit payments.
Read: How to review your Shopify sales by payment method
Review feedback from your customers
As your customers begin receiving their orders, they will likely start giving feedback through reviews on your web store. Take note of what they say about their experience during the sales period, so you can improve your products or services to better meet their needs.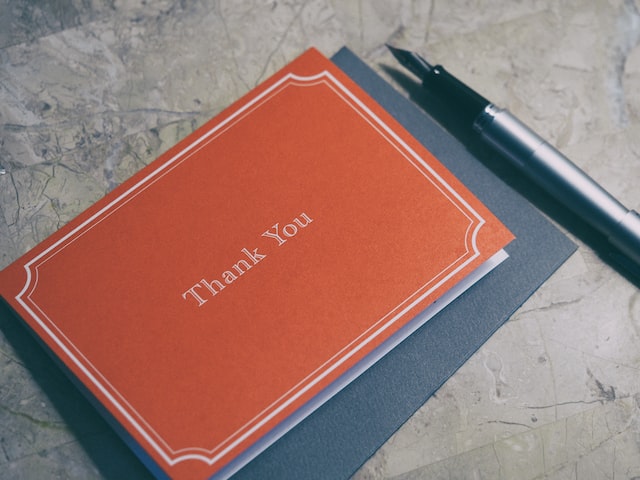 Thank your customers for their business
Your customers likely splurged during sales period, so take the time to communicate with them and thank them for their business. This can be done through social media, email marketing, or even by sending out personalized thank-you cards. This small but thoughtful step will help to build customer loyalty and encourage repeat business in the future.
Do some housekeeping on the storefront
Now that the storm has passed, it's good to take the time to clean up and organize your store or website, especially to reflect changes in inventory or predicted shipment dates for new stocks. This will make it easier for customers to find what they're looking for in the aftermath of the sales period. You may wish to revamp the homepage, update product descriptions, or arrange items in a more logical way.
Review customer service policies and procedures
Another important post-Black Friday task is to review your customer service practices. This helps you to identify any areas where you can improve the customer experience, and make any necessary changes. This might involve training employees, implementing new technologies, or simply being more responsive and attentive to customer needs. By providing excellent customer service, you can build a loyal customer base and improve your store's overall reputation.
Start preparing for the next campaign
When you feel you're ready, you can start to prepare for future sales and promotions. This might involve creating new marketing materials, developing new products, or simply brainstorming ideas for how to make the next sale even more successful than the last one. By being proactive and planning ahead, your store can set yourselves up for success in upcoming campaigns.
Celebrate your team wins
Last but not least—take the time to celebrate your successes and reward your employees for all of their hard work. Consider throwing a party, giving out bonuses, or simply recognizing the contributions of individual employees. By showing appreciation and gratitude to your team, you can foster a positive and supportive work environment, and motivate your employees to continually give their best.