Why 100's of DTC brands use Airboxr
from your data.
Airboxr automates existing data reports and enables insights that your data source cannot.
$50,000 saved on hiring an analyst for product sales reporting
Hayley Menzies needed clarity on product life cycles and sales performance.
After 12 years, London-based boutique Hayley Menzies had a lot of data - and it was all over the place. They needed clear and consolidated product sales reports, across their online and retail stores. Instead of hiring an analyst in a full-time role, they consulted with Airboxr and eventually used several Hops to automate their reporting, as well as connected their Hops to a Looker dashboard.
1 hour saved a week on email marketing reports
Kess Berlin needed to see specific metrics on their email campaigns and flows in one view.
To understand the effectiveness of their Klaviyo email marketing on their Shopify sales, Kess Berlin wanted to see metrics like opens, clicks, spam, and unsubscribes for each campaign and flow, automated to run on schedule. They used the Klaviyo Checkout Performance by Campaign Hop and the Klaviyo Campaign Performance Hop to get a quick overview of their campaign reports.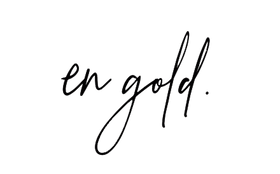 450% increased revenue from trade sales
En Gold needed clear reports to implement their new tiered trade sales program.
As part of their omnichannel sales strategy, En Gold runs a trade sales programme, managed through their Shopify store. They used Airboxr to track sales made via their trade platform. Using Airboxr's B2B Sales Hop, they were able to implement a tiered trade sales programme to incentivise their sellers to order larger volumes of their products.
4 hours saved every week on preparing marketing reports
En Gold needed to automate their Looker dashboards without paying for expensive connectors.
Every day, week and month, the En Gold team presents their sales to their management on a Looker dashboard. They would spend hours manually keying in data from various ad platforms, as well as laboriously separating Shopify sales from gallery sales. Now they use Airboxr's Sales vs. Marketing Spend over Time Hop to automate their dashboard, which their management can filter on different time frames within Looker.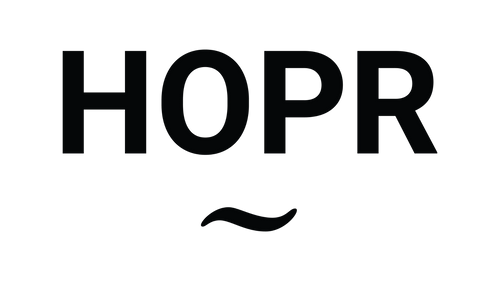 6 hours saved on preparing purchase orders
HOPR sells its drinks in packs, but needs to order individual cans in bulk from its supplier.
For growing founder-led drinks brand HOPR, time is of the essence - and every time the founder needed to make a purchase order, it involved hours of manual labor due to issues with the way the Shopify order export was formatted. He switched to using Airboxr's Variant Sales over Time Hop to get a properly formatted list of his sales by product variant.
From there, he was able to execute the next step in preparing his purchase order. He sold drink cans in packs of 8 and 16 - but needed to send total quantities for each flavor to his supplier. With Airboxr—and a couple of GSheet formulas—he was able to create his purchase order sheet on autopilot.
$3,846 in customer churn saved with a single email
Cookd needed a list of customers affected by a shipment delay, for effective service recovery.
When it was discovered that several orders were delayed in being dispatched, panic was in the air. The team needed to quickly identify which customers were affected, so they could proceed with service recovery immediately. There was no easy way to do this on Shopify, but with Airboxr they could filter their fulfillments and obtain the required list of affected customers in their spreadsheet.
15.9% increase in AOV
Cookd needed to know what products to cross-sell so they could increase AOV.
In order to increase sales, Cookd wanted to implement a cross-sell strategy. They needed to analyze their sales and understand their customer purchasing behavior, so they could identify products to cross-sell to specific customer segments. They used the Frequently Bought Together Hop to identify which products to bundle on their website. They also used the Cross-Sell Analysis Hop to send targeted recommendations to customers via text messaging. To create specific lists for sending these messages to, they used the Customer Segmentation Hop.