With a little help from Zapier
Like most startups, we have a lot of our data on Hubspot. It often gets cumbersome to analyze contact information on Hubspot's own reports and we prefer to slice and dice the data on spreadsheets. However, downloading a CSV of contacts every time isn't ideal. So we hooked up Zapier with Hubspot to help us analyze contact data right within our Google Sheets. Here's a short overview of how it works.
So how do we query data from Hubspot?
It's actually quite simple, thanks to our friends at Zapier. We will go through the steps below, but this is what it looks like:
Step 1: Create a Google Sheet synced with contact data from Hubspot, using Zapier.

Step 2: Connect the above Google Sheet to Airboxr

Step 3: Query contact data through Airboxr
Let's go through the steps quickly:
Step 1: Create a Google Sheet synced with contact data from Hubspot, using Zapier.
We are going to use this Zap to sync new contacts from Hubspot on to a Google Sheet.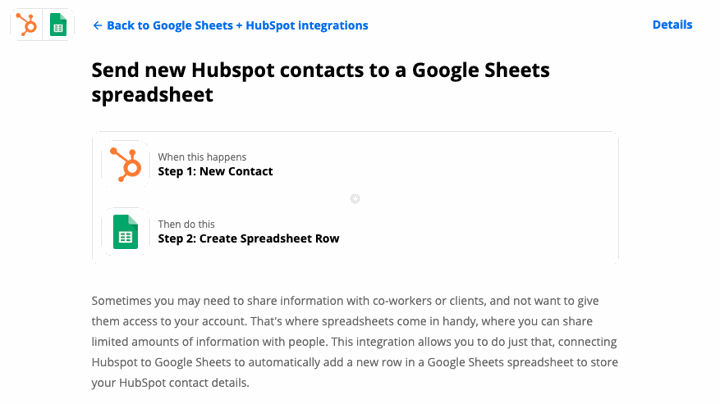 Click on Try It at the end of the Zap page to get started. You may be asked to sign into your Hubspot account when you start the process. After you log in, simply choose the Account from the first dropdown. In the second dropdown, you can choose all the fields that you wish to import into your Google Sheet. Choose the fields shown in the screenshot below: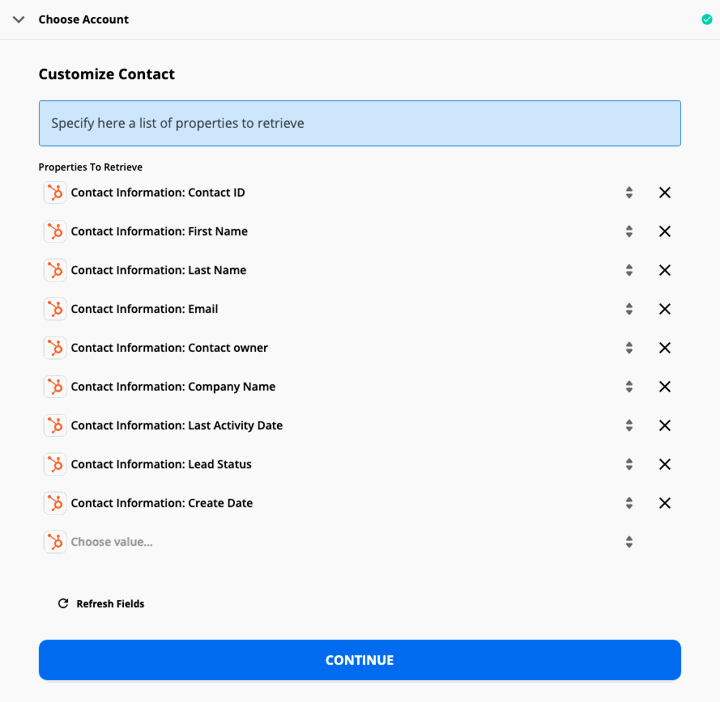 When you hit Continue, you will be asked to test the trigger. To do that, to to your Hubspot account and create a temporary Contact. Here's what I use below:

Now, go back to Zapier and hit the Test button. The test should be successful and show you the details of the contact you just created.
Now we are going to paste this data into a Google Spreadsheet. Hit next to go to the next step and log in to your Google account if you're asked to. We are going to prepare a Google Sheet into which the Hubspot data will be pasted. We've already prepared a sample for you, go ahead and make a copy of this file.
On the next step, choose the file copy and the tab as shown below:
Great! Your Google Sheet is now set up. Next, we have to ask Zapier to paste the right field in the right column on GSheets. Use the dropdowns in the next step to map the data from Hubspot to the columns on GSheets.
Once you're done, it should look something like this.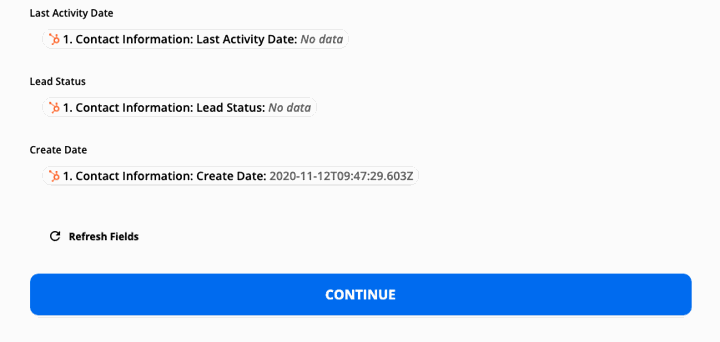 Once you hit Continue, you will be asked to send the test data to Google Sheets. Hit the Test and Continue button.
That's it! If everything worked the way it's meant to, you should now see the test entry in your Google Sheet.

Remember to turn on the Zap once you've verified that your sheet is populating propertly.
But wait, what about my existing records?
Good catch! To get your existing contacts, simply go to Hubspot → Contacts → Contacts. Use the selection tickbox to choose all contacts, then click on Table Options → Export View. You will find the Table Options just above the table to the right.

This will give you a CSV of the contact information that already exists on your Hubspot account. Simply copy and paste it into the Google Sheet you just created.
Step 2: Connect the above Google Sheet to Airboxr
This step is pretty simple. Just copy the link to your Google Sheet and paste it on to the provided area as shown below.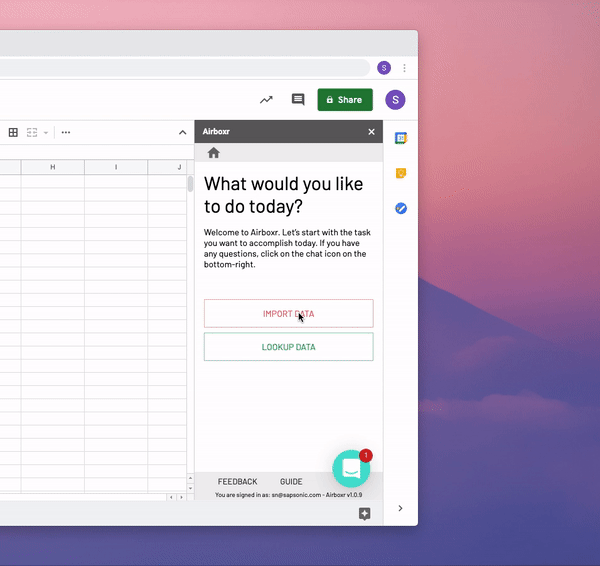 Step 3: Query Hubspot contact data through Airboxr
Your Hubspot data is ready for querying now. Simply hit Next and run your analysis any way you want.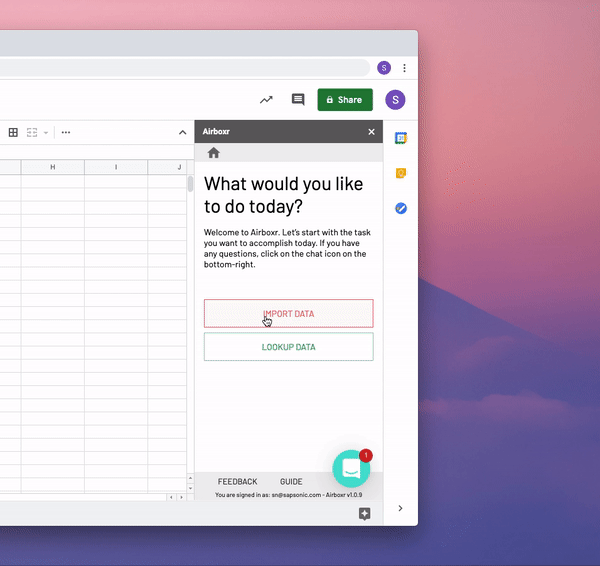 That's all! ?
This is just a one-off step. Moving on, you can simply launch Airboxr on any sheet and access your Hubspot contact data. No more downloading CSVs, running importranges, or cleaning data.