Try out our no-code query function inside your Google Sheets
We just launched our Google Sheet plugin to help business users run complex analysis within their spreadsheets without worrying about importrange, query(), or lookup formulas. Simply add all your raw GSheet files as data sources to Airboxr and use our query builder to import, summarize, and group data as you wish.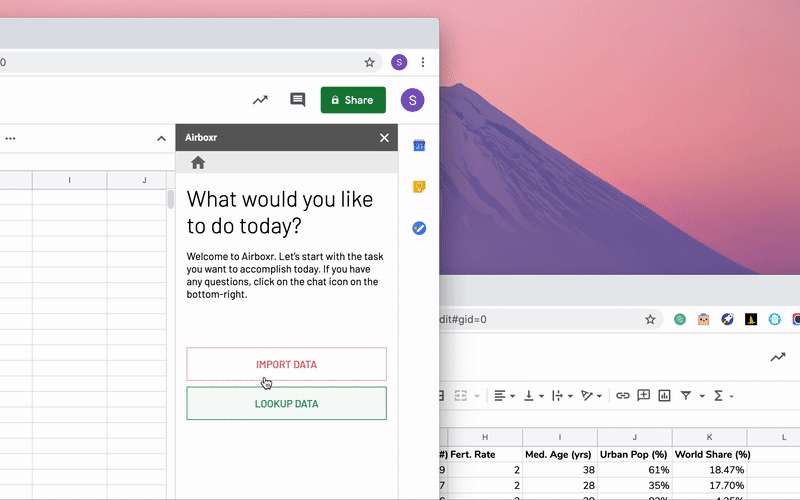 Once you've set up your data sources, simply import or lookup data through the Airboxr interface. Some cool things you can do include:
Import data from your data sources with multiple criteria, INDEXMATCH but without the hassle.
Run VLOOKUPs to import multiple rows at once
Summarize data while you're pulling them in from various sources, like multiple nested SUMIFs
Even group data as you're importing them
Take it for a spin! ??‍♂️
It's very easy to get started. Simply install the app from the Google Workspace Marketplace and connect your data sources. It takes less than 2 minutes!