With a little help from Zapier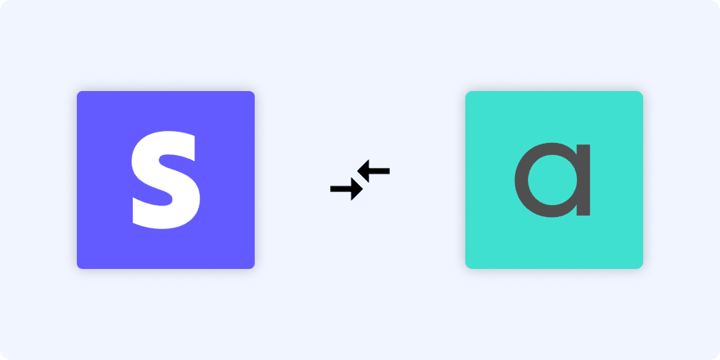 If you use Stripe for your business, understanding how you're doing is essential to designing your marketing and sales strategy. While we do not connect natively to Stripe, you can quickly set up your Stripe integration with a little help from Zapier. Here are the quick instructions to make it work for you.
Step 1: Connect Zapier to Stripe.
Launch this Zapier Zap and click on Try this Zap. Don't worry, this will only take a minute to set up!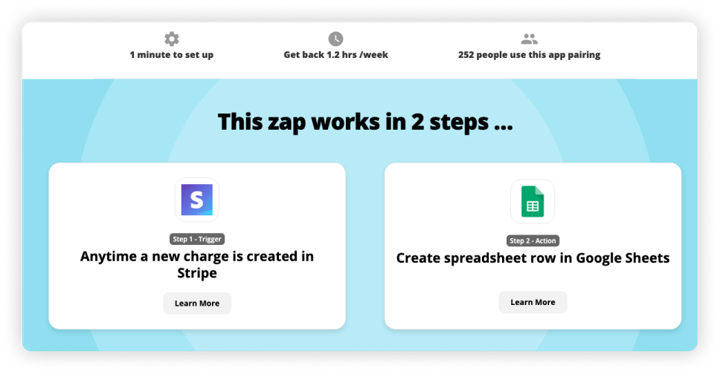 On the next step, you will be asked to sign in to Stripe. Go ahead and click on that button to log into your Stripe account.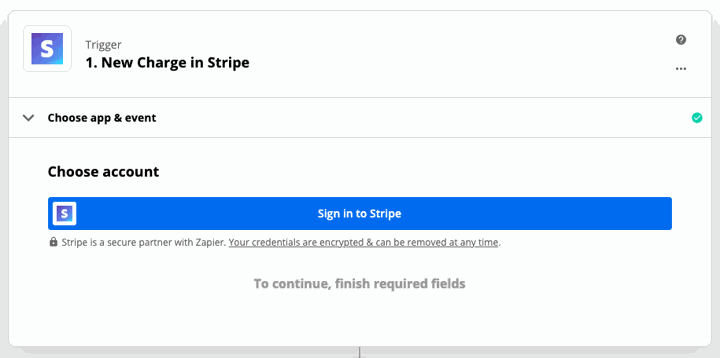 Once you log in, you will be asked to enter an API key. On another window, go to this link and create a new key by clicking on the button below.

Give it a name you can remember and hit save. Then copy the API key and paste it into the Zapier window shown below.
Back on the Zapier page, you will be asked to select your Stripe account. Simply use the dropdown to select the right account.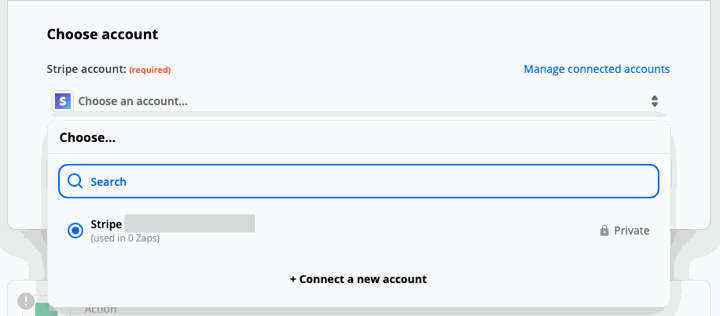 Hit Continue. You may be asked on the next step if you want to sync failed charges, select an option you feel like—we suggest selecting TRUE here.
That's it! Your Zapier account is now connected to your Stripe account. On the next step, you can also Test the Trigger to see if Zapier is able to pull data from your Stripe account.
Step 3: Connect to Google Sheets
Next, we will connect the Google Sheet to which Stripe transactions will be synced. On another tab, make a copy of this Google Sheet and rename it to Stripe - [Domain], so it is easy to remember later.
Back on Zapier, proceed to the next step.
Select your Google account. If you haven't logged into your Google account, you may be asked to sign in to connect your account. Then select your Google Drive and then the template you copied over at the beginning of Step 3. Your screen should now look like this:

As soon as you select the Charges in the Worksheet dropdown, the mapping should be automatically created. You should see a bunch of variable-to-GSheet-column mapping like this:

Scroll to the end of the page and hit Continue. On the next step, click on Test and Continue. If you go back to your Google spreadsheet now, you should be able to see an additional row with the test data.
You're almost done! Click on Turn on Zap to keep it running.

[Optional] Sync your old data.
The above process only syncs future data to your Google Sheet. If you want to sync historical data to the same Google Sheet, go to Zapier Transfer, log in, select the above Zap and run it for past transactions. Easy!
Step 4: Connect your Google Sheet to Airboxr
Now you can query your Stripe data using Airboxr. This is a better option that running calculations on the synced sheet (it can slow down calculations) or share the synced sheet with team members (they might inadvertently edit entries). Simply copy the hyperlink to the synced Google Sheet and paste it into space provided under Import → Source as shown below.
That's it! You're done! 🎉
---
You don't need to come back and sync this sheet periodically. Zapier will keep it in sync in near-real-time. Whenever you need to analyze the data, simply launch Airboxr, click on Import, and select the Stripe source you just added.
What other integrations would you like to see? Let us know and we will add a native integration (or at least a Zapier template). Write to us at hey@airboxr.com or simply click the chat button at the bottom of this page!